Changkat
Bukit Bintang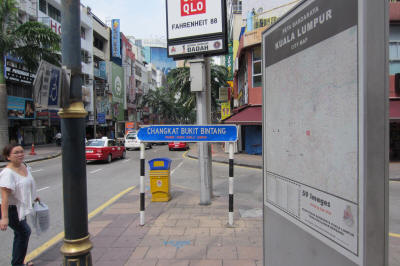 Changkat Bukit Bintang is the name of a side road off of Jalan Bukit Bingtang that houses historical buildings which have been converted into upmarket shops and restaurants.
Like Lan Kwai Fong in Hong Kong or Greenwich Village in New York this short but busy lane is packed with some of the most popular bars, night clubs and restaurants to be found anywhere in Malaysia. Equally suited as the place for a pub crawl or for a special late night dinner it is a must-see location particular when contrasted with other options like Jalan Alor.
Extremely busy during weekends and public holiday sit is where the rich and young of the city spend their time, and their money, to enjoy life.
A lot of what makes the place unique is the physical buildings, unlike the majority of Bukit Bintang the buildings here are old pre-ware colonial style structures known as "Shop Houses" which originally were a shop on the ground floor with housing above.
Now renovated and turned into modern up market bars and gastro pubs they spread their atmosphere out into the pavement turning the whole road into an ongoing party each weekend. As befits the colonial ambience the food served here is almost all western or international styles.